Mission to Sudan
ECEXA News – Mission to Sudan

A group of different entities from Austria and Hungary concluded a successful visit to Sudan, 4-10 April 2018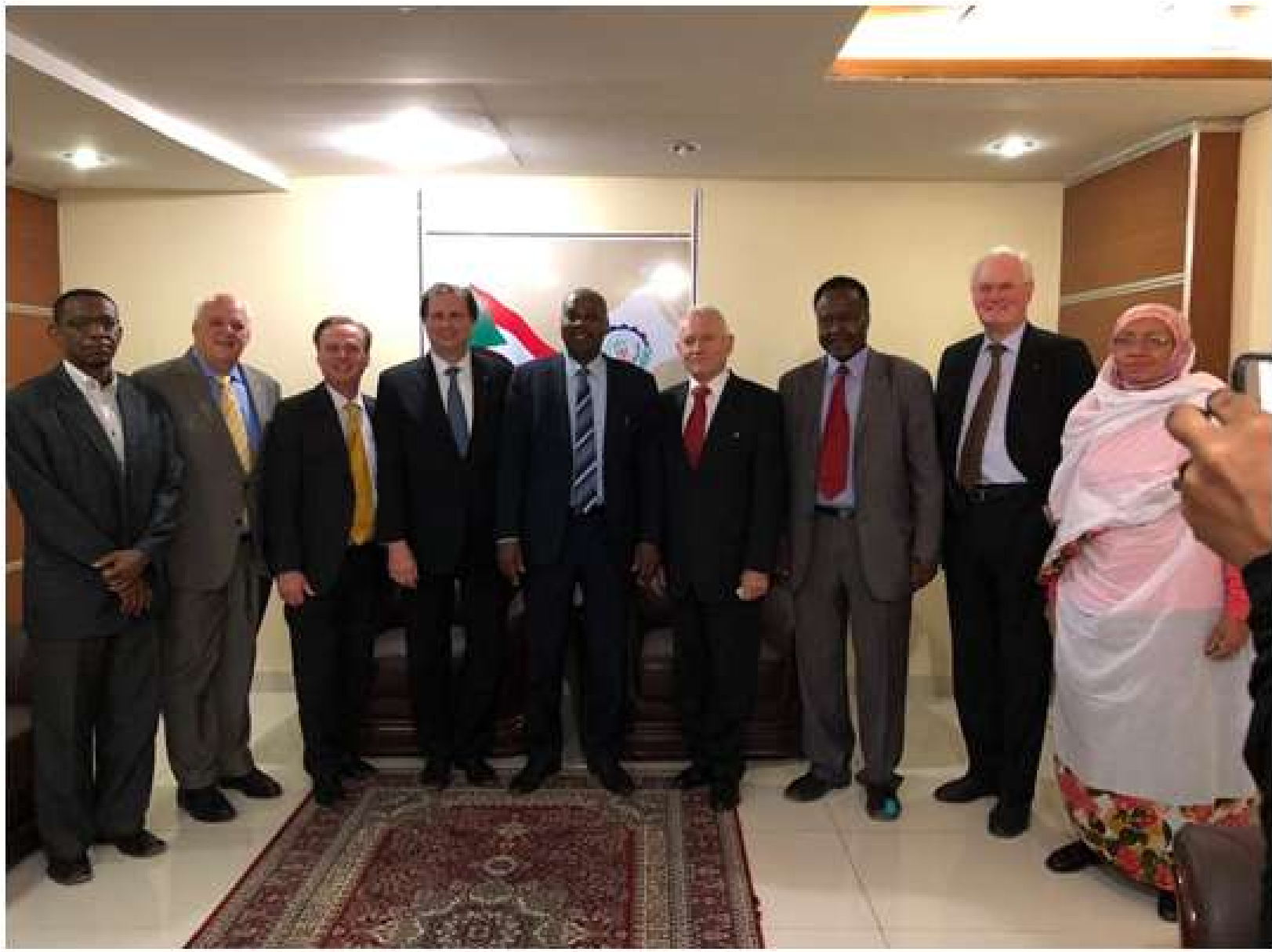 The delegation with Dr. Musa Karama, Minister of Industry
A group of representatives from different entities from Austria and Hungary concluded a successful weeklong visit to Sudan in the beginning of April 2018. The delegation was composed of Mr. Dipl.Ing. Paul A. SLATIN, Chairman of Austrian Sudanese Friendship Society, Mr. Sandor HABSBURG-LOTHRINGEN, Chairman of Flame of Peace, Mr. Dr. Janos J. KALMAN, CEO, PALOTA Environmental Protection LTD, Hungary, Mr. Senator Dr. Gerhard KIENNAST, President, Environmental Concepts Exchange Association (ECEXA), Mr. Mag. Gunther BECK, Director, Environmental Concepts Exchange Association (ECEXA), Mr. Anton RETTENBACHER, MBA, M-U-T Austria GmbH ( Former Austrian Commercial Attaché to Egypt and Sudan), Mr.Diplo.Ing. Abdalla Sharief, Chairman of United Nations Correspondence Association (UNCAV) in Vienna, Mr. Abdalla M. FARAG, M-U-T Austria GmbH.
read more below (... mehr Info)
Numerous meetings took place during the visit between the delegation and representatives of government, private companies. In the official side, the group met with Professor Ibrahim Ghandour, Minister of Foreign Affairs, Dr. Musa Karama Minster of Industry, Dr. Hassan Hilal Minister of Environment, Mr. Osama Faisal, the state minister at the Ministry of Investment, Dr. Abdelhameed Kasha , Governor of White Nile State as well as other officials in the Ministry of Oil and Gas and White Nile State.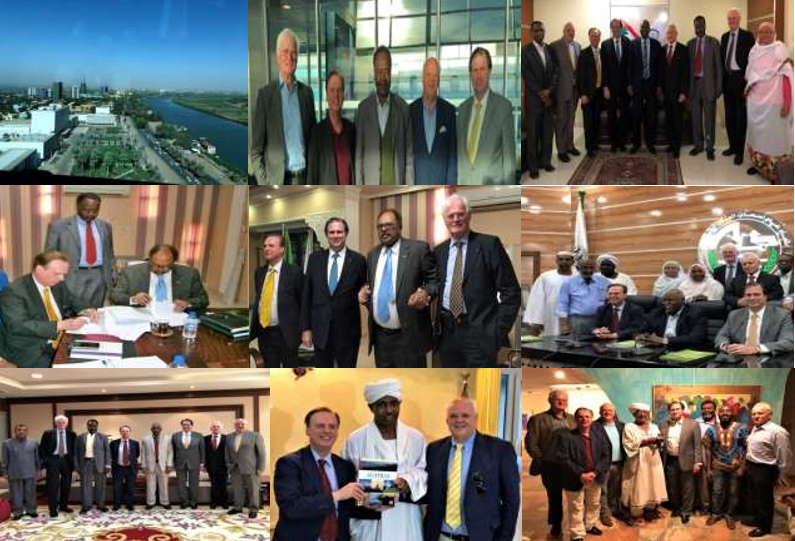 The group also met with the representatives of private companies in the Sudanese Commerce Chamber in Khartoum and its branch in White Nile State. The group also visited Kenana Sugar Company in White Nile State (One of the biggest Sudanese companies). Opinions on cooperation were discussed in friendly atmosphere and get the chance to know much better the political and economical contexts and opportunities for cooperation and investment.
Memorandum of Understanding was signed between White Nile State and Environmental Concepts Exchange Association (ECEXA) paving the road to future collaborative works to introduce environmental solutions in areas such as water, sanitation, renewable energy.
Professor Ghandour , Minister of Foreign Affairs, in his meeting with the delegation expressed the willingness of the Sudan to enhance the relations with European Countries in all stages. He commended the cooperation with European Union in different fields. He pointed out the historical dimensions of the relation between Sudan and Austria which date back to the era of Austro-Hungarian Empire. He briefed the delegation about the political and economical situation in Sudan with focusing on the issues of the opportunities after the lifting of the USA Sanctions, dialogue process and the preparation for election in 2020.
The visit was organized as response to call from the White Nile State in 2017 for supporters and investors to engage in the development and economical growth process in the area. For the preparation of the visit, several meeting were organized in Vienna by ECEXA with participation of the Embassy and Austrian Sudanese Society and the other entities.